Go Packets

icon
Add-In information
Creator
karl
Status

Removed
Visibility
Client-sided
Latest version
Unknown

Date added to the store
31st December, 2013

Date removed from the store
Unknown
Go Packets  was an add-in for CuP.  With this add-in, you would send packets, log packets and re-send logged packets. The reason that Go Packets is removed is that the creator of the add-in used NetFramework 4.5 and not 4.
This add-in can be compared to the currently active Packet Modifier or Packets Editor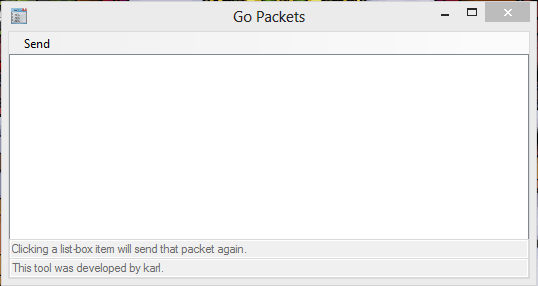 Ad blocker interference detected!
Wikia is a free-to-use site that makes money from advertising. We have a modified experience for viewers using ad blockers

Wikia is not accessible if you've made further modifications. Remove the custom ad blocker rule(s) and the page will load as expected.